The Trump campaign is sending this memo to TV producers: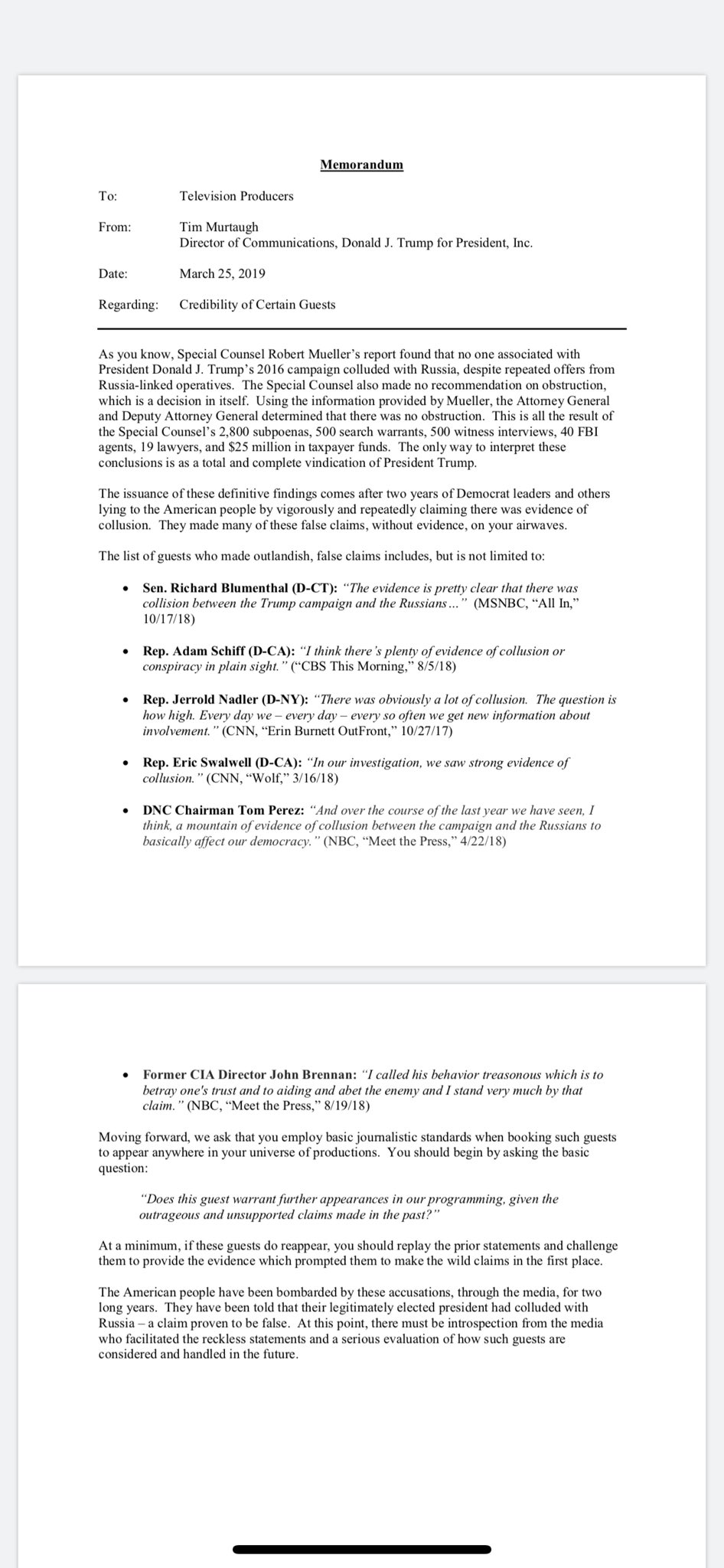 The list of guests who made outlandish, false claims includes, but is not litmited to: [...]

Moving forward, we ask that you employ basic journalistic standards when booking such guests to appear anywhere in your universe of productions. You should begin by asking the basic question:

"Does this guest warrant further appearances in our programming, given the outrageous and unsupported claims made in the past?"
Кампания Трампа призывает телепродюсеров не приглашать гостей, которые делают "outlandish", "outrageous" и, о ужас, "unsupported" (!) claims.

Кампания Трампа! Think about it. Нет, серьезно, think about it.

P.S. Приведенные в мемо цитаты, конечно, just fine, но я не об этом.